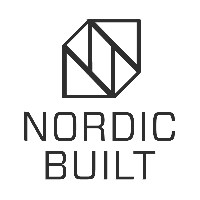 The Total Concept method has been developed in Sweden with the aim to motivate the property owners to carry out larger energy refurbishment projects in non-residential building sector.

This method is introduced also to the neighboring countries with the aim to adapt the method to their national conditions and assure that the stakeholders and key actors have sufficient technical know-how on method implementation.
Nordic Innovation – Nordic Built is a joint Nordic initiative of the Nordic ministers for trade and industry to accelerate Nordic competitive concepts for a sustainable built environment. The Nordic Innovation has financially supported research, analysis and testing the market opportunities and a business model for providing the services related to the Total Concept method. You find the results below as open source and free to use.
More about the method
Market potential and business opportunities
This report includes an overview of the market potential for the services based on the Total Concept method, ideas for new business opportunities for the different key actors as well as guidelines on what to think about when developing new business models. The document is available in English, Danish and Swedish.

Information leaflet for building owners
This information leaflet provides property owners general information on why they should choose Total Concept method. The document is available in English, Finnish, Swedish and Danish.
Information leaflet for companies, contractors, energy controllers

This document help consultant companies, design engineers, contractors and energy controllers to understand the business opportunities with the Total Concept method. The document is available in English, Finnish, Swedish and Danish.
Total Concept markering kit

The Total Concept marketing kit is targeted for consultant and other companies planning to start providing services based on Total Concept method. It compiles different documents developed in this project, e.g. guidelines for business model development, text to be used in promotional materials, checklist for preparing offer for Total Concept services, etc.


Download the marketing kit


Demonstration projects: